ICICM-International Conference on Integrated Circuits and Microsystems
is an annual conference, which aims to provide a platform for researchers, engineers, academicians as well as industrial professionals from all over the world to present their research results and development activities in Integrated Circuits and Microsystems. This conference provides opportunities for the delegates to exchange new ideas and research findings face to face, to establish business or research relations and to find global partners for future collaboration.
The previous 2 editions ICICM were sponsored by IEEE and it has been successfully held in Chengdu on November 23-25, 2016 and Nanjing on November 8-11, 2017. The 3rd International Conference on Integrated Circuits and Microsystems (ICICM 2018) will be held on November 24-26, 2018 in Shanghai, China with the support from University of Electronic Science and Technology of China and Southeast University, China.

第三届集成电路与微系统国际会议将于2018年11月24-26日在上海召开!本次会议由电子科技大学微电子与固体电子学会,东南大学联合承办,欢迎广大专家学者踊跃投稿,积极参会! 我们正努力逐步地将ICICM打造成为知名大型国际会议,而前两届ICICM会议的成功举办也为我们今后的发展奠定了坚实的基础,并给予了我们坚定的信心。会议论文集将由IEEE出版, 并由CPCI, Ei Compendex 以及Scopus等大型数据库检索

About ICICM 2018
Proceedings 论文集
All accepted papers after proper presentation and registration will be collected in the conference proceedings, which will be submitted and reviewed in the IEEE Xplore, Ei Compendex, Scopus, and CPCI (Web of Science) after the conference.
Submission Deadline

September 30, 2018

Notification Dates
October 20, 2018
Registration Deadline
For Authors
October 31, 2018
For Listeners
November 20, 2018
Camera Ready
November 5, 2018
| | |
| --- | --- |
| 截稿日期 | 2018年9月30日 |
| 审稿结果通知日期 | 2018年10月20日 |
| 作者注册截止日期 | 2018年10月31日 |
| 听众注册截止日期 | 2018年11月20日 |
| 终稿确定日期 | 2018年11月5日 |
Keynote Speakers | 主讲嘉宾

Prof. Degang James Chen, IEEE Fellow,
Iowa State University,
USA


Prof. Gene Eu Jan,
National Taipei University,
Taiwan


Prof. Fei Yuan
Ryerson University,
Canada


Prof. Zhi-Jian Xie,
North Carolina A&T State University,
USA


Prof. Zou Zhuo
Fudan University,
China
Sponsored by 主办方



Assisted by 技术支持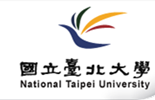 Our Partners 媒体合作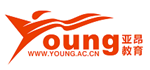 Latest News 会议新闻
November 29, 2018
Photos of ICICM 2018 are sorted out. (Click)
会议现场照片已经整理出来,欢迎查看。
November 27, 2018
Thanks to all participants, authors, reviewers, chairs for a successful edition of ICICM. We look forward seeing you in 2019!
感谢所有委员会成员,特邀报告专家,审稿人,作者,参会代表对会议的支持,期待明年再见!
November 19, 2018
The finalized schedule is available online now.(Click)
日程最终版已上线,请查看。
November 6, 2018
Welcome the 6 new members of technical committee join in ICICM.
欢迎技术委员会6位新成员的加入。
September 6, 2018
The conference proceedings of ICICM 2017 are indexed by Ei Copendex and Scopus.
2017年会议论文集已经被Ei 和Scopus 检索。
September 4, 2018
Prof.Sheng-Lyang Jang, Prof.Xiangliang Jin, and Prof.Wanrong Zhang join in technical committee.
張勝良教授, 金湘亮教授, 张万荣教授加入大会技术委员会。