Keynote Speakers 主讲嘉宾
---

Prof. Qiang Li(李强教授)
University of Electronic Science and Technology of China (电子科技大学)
Qiang Li received the B.Eng. in Electrical Engineering from the Huazhong University of Science and Technology (HUST), Wuhan, China and the Ph.D. in Electrical and Electronic Engineering from the Nanyang Technological University (NTU), Singapore, in 2001 and 2007, respectively. He has been working on analog/RF and mixed-signal circuits in both academia and industry, holding positions of Engineer, Project Leader & Technical Consultant in Singapore, and Associate Professor (permanent position) at the Aarhus University, Denmark. He is currently a full Professor at the University of Electronic Science and Technology of China (UESTC), heading the analog group and the Institute of Integrated Circuits and Systems, UESTC. His research interests include ultra-low voltage and energy-efficient analog/RF circuits, data converters, and mixed-mode circuits for biomedical and sensor interfaces.

Qiang Li is the author of 80+ scientific publications, 4 international patents and 2 books. He has served on various journal editorial boards and conference committees including SRP committee of ISSCC, and as a reviewer for a number of scientific publications and funding agencies. He is a Young Changjiang Scholar, and was a recipient of the National Support Program for Top-Notch Young Professionals and the UESTC Teaching Excellence Award.
李强,教授、博士生导师,青年长江学者,中组部青年拔尖人才,成都市人民政府参事。2001年本科毕业于华中理工大学(现华中科技大学),2006年博士毕业于新加坡南洋理工大学。工作经历包括新加坡无线通信研究中心(CWC/I2R)、南洋理工大学、新加坡微电子研究院(IME)、日本OKI公司新加坡研发中心(OTCS/WTCS)、丹麦奥胡斯大学(AU)等,历任工程师、高级工程师、项目负责人、技术顾问等职务,并曾在丹麦奥胡斯大学担任副教授。

主要研究方向为模拟、射频、混合信号集成电路与SoC设计,尤其是ADC、超低压与低功耗技术、生物医疗电子、无线通信IC与SoC等。近年来在集成电路领域的顶尖期刊和会议发表过多篇论文,包括JSSC、VLSI、CICC、ESSCIRC、TMTT、TCAS-I、TCAS-II等。出版超宽带射频技术英文专著一部。指导研究生设计入选2012年与2016年国际固态电路会议ISSCC学生科研展望单元并获得SSCS/ISSCC-STGA奖,同时也在电子科技大学首次发表了电路领域的顶尖会议CICC(2012)、ESSCirC(2014)和VLSI(2016)等。是2011年本领域全球引用量前1%的文章作者。有多篇文章入选IEEEXplore Top Accessed Documents。获两项美国专利授权,并有芯片量产。

担任国际固态电路会议(ISSCC)SRP委员会委员,以及领域内二十余种期刊会议的审稿人和编委。长期为国内、欧盟、丹麦、德国、新加坡、澳大利亚等地的基金机构评审项目申请。近年来先后入选电子科技大学首批"百人计划"、电子科技大学"青年教师教学优秀奖"、首批中组部万人计划"青年拔尖人才"、教育部"青年长江学者"等。

Prof. Gene Eu (Ching Yuh) Jan (詹景裕教授)
National Taipei University, Taiwan (国立台北大学)
Gene Eu Jan received a B.S. degree in Electrical Engineering from the National Taiwan University in 1982 and the M.S. and Ph.D. degrees in Electrical and Computer Engineering from the University of Maryland, College Park, in 1988 and 1992, respectively. He has been a Professor with the Departments of Computer Science and Electrical Engineering, National Taipei University, San Shia, Taiwan since 2004, where he also served as the Chairperson of Graduate Institute of Electrical Engineering from 2006 to 2007, and Dean of College of Electrical Engineering and Computer Science from 2007 to 2009. In addition, he served as the Vice President of Taiwan Taoyuan International Airport Corp. from 2014 to 2015. He has published more than 180 articles related to parallel computer systems, interconnection networks, motion planning, EDA, and VLSI systems design in journals, conferences and books.

Prof. Xiaoxiao Wang (王晓晓教授)
BeiHang University, China (北京航空航天大学)
Xiaoxiao Wang received her BS and MS Degrees from Beihang University, Beijing, China, in 2005 and 2007, respectively. She received her PhD degree in 2010 from University of Connecticut, Storrs, United States. He works enable in-field IC reliability/security tests with reduced cost, help to assure IC life-time security, protect IC/IP from existing DFT scan attacks, and block counterfeit ICs from entering the supply chain. She has received 3 best paper awards, and URSI international young scientist award. Her paper has been cited more than 600 times. She has applied and been awarded 6 patents (including 4 international patents) with 4 of them been implemented in industrial ICs of advanced technology nodes. She has been reviewer for journals including, IEEE Transactions on Very Large Scale Integration Systems (TVLSI),IEEE transactions on Computer-Aided Design of Integrated Circuits and Systems (TCAD), IEEE Design & Test, and TPCs for IEEE ATS, IEEE HOST, IEEE ASP-DAC, IEEE ICICM, and IEEE AsianHOST.
王晓晓,北京航空航天大学教授,博士生导师,入选中组部"青年千人"计划。2010年获得美国康涅狄格大学博士学位,其后在飞思卡尔半导体(奥斯汀)担任高级研发工程师。研究内容包括,集成电路可靠性、安全性设计与测试。科研成果有助于打破芯片可靠性安全性测试的时间和空间限制以及降低测试成本,保障集成电路长期安全运行,防止DFT侧通道泄露,以及仿冒集成电路进入供应链。获得最佳论文奖3次,以及URSI青年科学家荣誉。论文引用600余次。已申请批准专利6项(包括国际专利4项),其中4项已应用在先进工艺工业量产主控芯片上。担任IEEE Transactions on Very Large Scale Integration Systems (TVLSI),IEEE transactions on Computer-Aided Design of Integrated Circuits and Systems (TCAD),IEEE Design & Test等期刊审稿人,以及IEEE ATS, IEEE HOST, IEEE ASP-DAC, IEEE ICICM 以及 IEEE AsianHOST等会议分会主席或执行委员。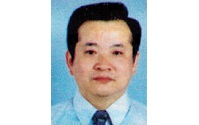 Prof. Dai Yong-Sheng (戴永胜教授)
Nanjing University of Science & Technology, China (南京理工大学)
Yongsheng Dai has more than 28 years hi-tech industry experience, and his main research direction is microwave millimeter wave integrated circuits, microwave subsystem, antenna array, etc. As a professor of Nanjing University of Science and Technology, his research results including more than 50 invention patents, In various international and national academic meetings and various professional journals has published over 90 papers. The international conference and journal nearly more than 30 papers, including 8 Asia Pacific microwave meeting. As a senior technology consultant to many companies.Yongsheng Dai is also a Senior member of IEEE, Reviewers of The IEEE Transactions on MicrowaveTheoryand Techniques (T-MTT), Asia - Pacific international conference on Microwave (APMC2005) and Asia - Pacific international conference on Microwave(APMC2002), South Korea ETRI (electronic telecommunications research journal), etc.
2003-至今担任南京理工大学副教授,从事大学本科生和研究生的教学与科学研究工作,硕士研究生导师。
2001-2003年担任南京智达康无线通信科技有限公司射频研究室主任,从事无线局域网射频系统和微波部件与电路的开发、生产和无线局域网系统建网布站工作。
1996-2001年担任中国电子科技集团第55研究所微波毫米波单片集成电路与模块国家国防重点实验室主管设计师、高级工程师,从事有源相控阵雷达T/R组件和超宽带MMIC控制电路系列的开发工作。
1993-1996年担任广东省移动局下属广东中山广华计算机通信技术开发公司任射频研究室主任,从事高档中英文寻呼机的开发和批量生产工作。
1991-1993年担任美国协和集团通信技术研究院第一任射频研究室主任,从事中英文寻呼机的开发、大批量生产和寻呼系统的建台工作。
1982-1991年进入中国电子科技集团第55研究所任助理工程师、工程师,从事微波电路、微波模块、MMIC和微波收发系统的研制和开发工作。
1982年毕业于中国电子科技大学电磁场工程系微波技术专业。
2010年12月14日国家国防科技工业局科技与质量司主持了"超宽带MMIC控制电路与LTCC三维集成微型微波电路技术" 国防科技成果的鉴定,专家评价"总体已达到国际先进水平"。其中有超宽带(6-18GHZ)MMIC五位数字移相器、超宽带(6-18盖好章)MMIC六位数字移相器、超宽带(2-18GHZ)MMIC低相移数字衰减器、DC-18GHZ匹配型MMIC单刀单掷开关、DC-18GHZ匹配型MMIC单刀双掷开关。33种微型LTCC微波电路(滤波器、双工器、电桥、巴伦)。